9th Annual Gun Bash
Sunday October 21, 2018, (Steelers are off this day).

Doors open at Noon
$40 donation per ticket (ONLY 1000 Tickets Sold)
Event Held at
Center Stage 1495 Old Brodhead Road, Center Twp. Monaca, PA 15061
(1 mile from Beaver Valley Mall)
All you can eat buffet & refreshments are included with admission and is served all day.
The Sewickley Valley Conservation Association would like to thank everyone for all their support. We could not have had a successful fundraiser without you. The help from our members and all the support from those folks who made donations through purchasing the tickets is appreciated.
A special thank goes out to the handful of our members (you know who you are) who have gone above and beyond to plan and prepare for the event and/or work at the event.
Here are the winning numbers from October 21, 2018: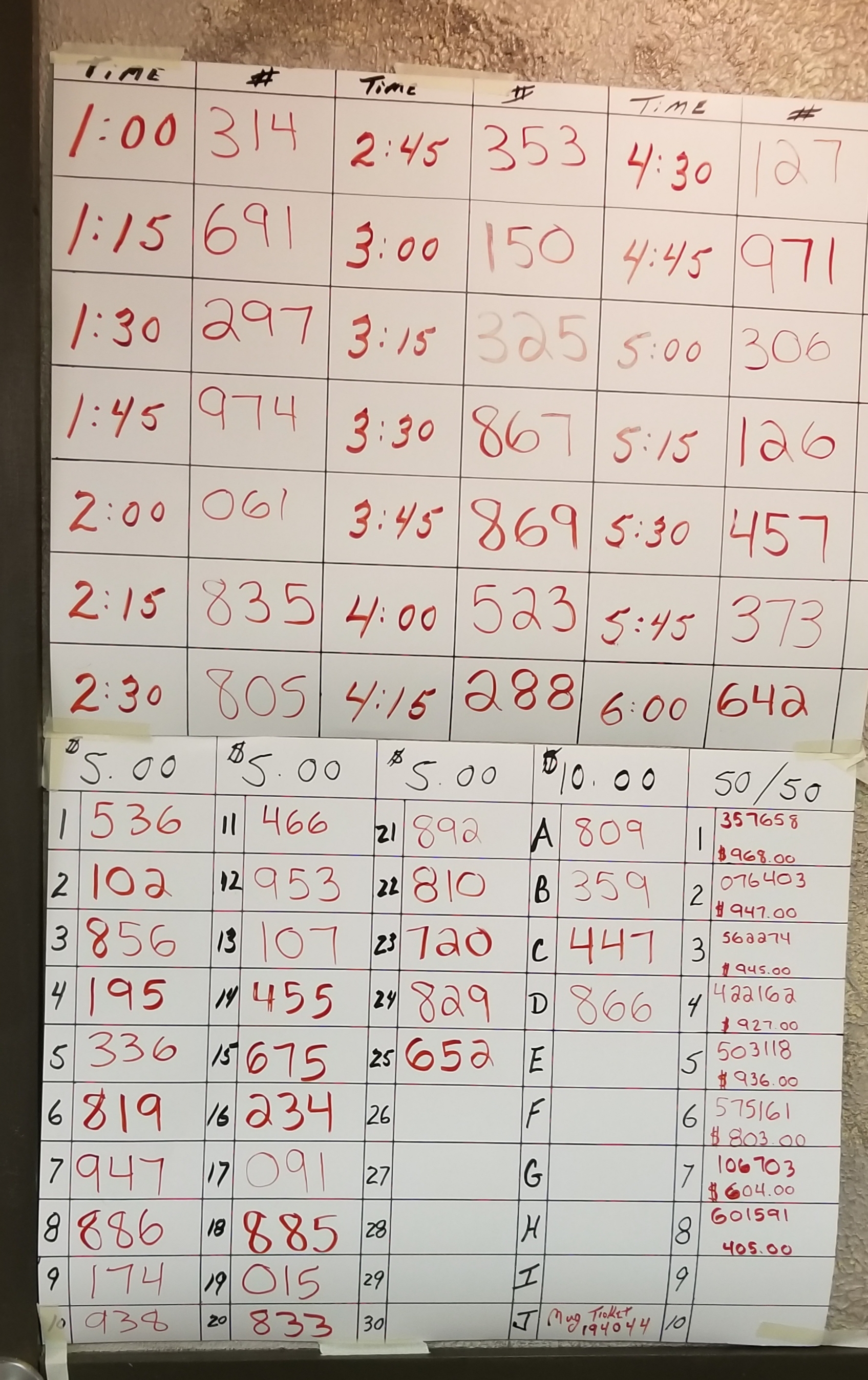 We are sold out! Thank you for your interest and support.
1:00 - 250 CASH
1:15 - S&W 642 38SP.L Revolver w/ laser
1:30 - Savage Axis 3Q.8 Win Bolt Rifle
1:45 - $300 CASH ·
2:00 - BrowniAg Buc~Ma:rk Camper 22LR Semi Pistol
2:15 - S&W M&P 2.© 9MM Semi Pistol
2:30 - $350 CASH ~
2:45 - Glock 43 9MM Semi Pistol
3:00 - Sauer 101 Classic 243 Win Bolt Rifle
3:15 - Ruger SR9 9MM Semi Pistol
3:30 - Browning BPS Hunter 12GA Pump Shotgun
3:45 - $400 CASH
4:00 - Weatherby Vanguard II 7MMRM Bolt Rifle
4:15 - Ruger LC9S 9MM Semi Pistol
4:30 - S&W Shield 9.MM Semi Pistol
4:45 - Glock 19 Gen4 9MM Semi Pistol
5:00 - Ruger American 243 Win Bolt Rifle
5:15 - Beretta A300 Outlander 12GA Semi Shotgun
5:30 - Savage 220 20GA Slug Gun
5:45 - S&W M&P15 Sport 5.56MM Semi Rifle
6:00 - Kimber CustomII I911 45ACP Semi Pistol
Get your tickets today by contacting a club member, stopping in at Big Buck Sport Shop in Wexford, email: gunbash@sewickleysportsmen.com

Note: The $40 ticket gets you admission to the event, food & beverages along with the listed raffles. There will also be multiple 50-50 side raffles and "pick of the table" gun raffles throughout the day.